Story of the Day:
Punch reports average profit per pub up 4%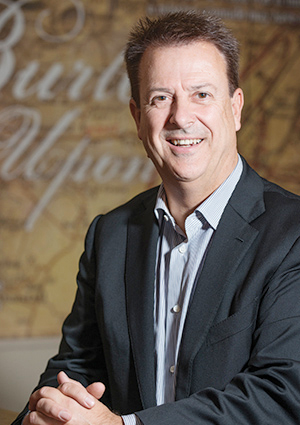 Punch has reported that average profit per pub rose by circa 4% in its 52 week financial year that ended on 20 August 2016 and expects to issue its full year results for the same period on 8 November 2016. Its core estate saw like-for-like net income growth of 1%. A total of 177 pubs have been identified to operate under the Retail contract, with 97 pubs trading or in progress of conversion at 20 August 2016. Its pub roll-out plans has accelerated to circa 150 pubs per year (up from previous guidance of 100-120 pubs per year). Nominal net debt has been reduced by approximately £225 million (16% reduction in the year) and nominal net debt to Ebitda leverage reduced to circa 6.6 times (August 2015: 7.2 times). Its property estate has been externally valued by GVA at circa £2,030 million, circa £850 million in excess of nominal net debt. The 2016 property valuation represents a net uplift of approximately £40 million on the prior year valuation, after accounting for pub disposals. Net nominal debt to property valuation has reduced to 58% (August 2015: 64%). Its strategic disposal programme is now complete, having delivered ahead of expectations. Duncan Garrood, chief executive of Punch Taverns, said: "The business has ended the year with a solid set of results, in line with our expectations, and which reflects the completion of our strategic disposal programme. The roll-out of our retail division is progressing well and we now plan to accelerate the roll-out to c.150 pubs per year. I look forward to updating the market fully when we present our full set of results on 8 November."
Be At One eyes £60m sale
Cocktail bar brand Be At One is eyeing a sale of the company. The owners, who are backed by private equity firm Piper, have been talking to bankers about a sale of the company, which is valued between £50m and £60m. Zolfo Cooper, a division of Alix Partners, is thought to be working with the chain, reports The Sunday Times. Be At One, which was founded by Steve Locke, Leigh Miller and Rhys Oldfield in 1998, offers a range of more than 150 cocktails at its bars. It aims to ensure customers are met with eye contact by a bartender within five seconds, drinks are made in one minute, and change for payment is given in 30 seconds. The company is due to open its 33rd site next month, in Nottingham having launched in Battersea, south London. Piper paid £8m for a stake in 2011.
CASUAL DINING STUDY TOUR
Propel is partnering with insights firm Horizons for the first Casual Dining Study Tour. The "food of the world" study tour takes place on Wednesday, 7 September and features a full-day tour, on foot, around Shoreditch and Spitalfields sampling the casual dining scene in an area packed with innovation.
To find out more CLICK HERE
Upgrade Propel Premium and receive:
• The Morning Briefing 12 hours earlier
• Propel database of 500 multi-site companies
• Digital version of our Propel Quarterly early
• Audio recordings of leading sector executives
• Turnover & Profits Bluebook
THE LEADER OF MANAGERS – MASTERCLASS
Leading in a Multi-Unit, Multi-Site & Multi-Concept World ~ Friday, 30 September
This highly interactive one-day seminar is led by Christopher C. Muller, Ph.D. This Masterclass provides the restaurant entrepreneur, rising corporate manager or the seasoned professional with both new perspectives and practical knowledge.
To find out more CLICK HERE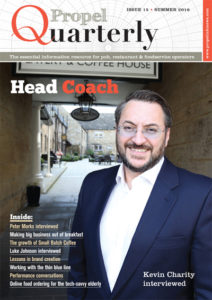 PROPEL QUARTERLY
The must read sector business analysis and intelligence magazine
To read our latest magazine CLICK HERE